admin
THE NEXT NORMAL 2020 & BEYOND
GATES VIRTUAL BUSINESS CHANNEL SUMMIT, INDIA & SAARC
How ICT channel can transform to stay relevant and grow during the era that will continue to be influenced by COVID and related uncertainty !
The Summit brings together leaders of the Consumer Technology Channels Community (retailers, specialist distributors & e-tailers) from across 10 Countries in Southeast Asia and give them an opportunity to meet with and hear from Experts on insights and trends in the Industry, engage with peers from the region. Vendors and Channels meet to explore possible opportunities to grow their business in the region.
WHY INDIA
The revenue of the Indian ICT (Information and Communication Technology) sector is expected to reach an approximate value of about INR 14,42,839.5 crores (US$ 225 Billion) by the end of 2020 from current level of INR 10,53,434 crores (US$ 164.3 Billion) growing at CAGR of about ~11.1%, reveals the ASSOCHAM-RNCOS study.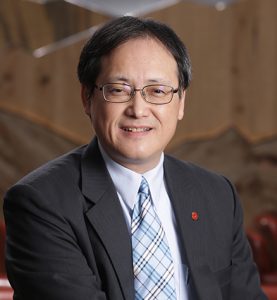 SIMON WANG
EXECUTIVE VICE PRESIDENT
TAITRA
Day 1 10:30 IST – 10:35 IST
Simon Wang was born in Taiwan, grew up in Taipei, and thrived at TAITRA. He has worked his way up through the rank and file. He started out as a project manager and then moved up to deputy executive. That was followed by a promotion to the executive director and he eventually rose all the way up to the executive vice president. During his tenure at TAITRA, he has studied at Northwestern University in Illinois, USA as well as accepted an assignment to work in Northern Europe. Simon has been exploring business opportunities for Taiwanese enterprises for over 35 years.
As a global trade promoter of high proactivity and great innovation, Simon has enthusiastically accepted the challenges to lead TAITRA teams to win bids for government projects. With his forward thinking in terms of the digital future and his ability to see the big picture, surely he will greatly contribute to elevating Taiwan's foreign trade promotion.
KEYNOTE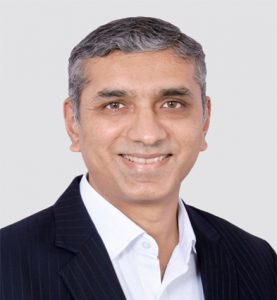 VASANT RAO
MANAGING DIRECTOR
IDC, INDIA
Winning in the next normal
Day 1 10:40 IST – 11:00 IST
While Digitalisation has been an ongoing theme for many years now, Covid-19 has accelerated the shift to digital, across all industries and geographies. Industries face a tectonic shift in the business environment. What will it take to win in this 'next normal'? Tune in, to learn more!
WORKSHOP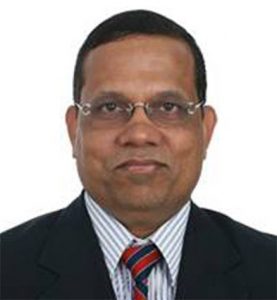 VASUDEVAN K S
MANAGING DIRECTOR
NAVO INFORMATICA
Navigating through the next normal Profit. Adaptability. Resilience.
Day 2 14:00 IST – 15:00 IST
The workshop will guide the participants through right approach towards dealing with the new normal where in organizations must significantly transform the way of doing business. Passing through one of historic tough phases of Covid lockdowns, Short term focus for all business shall be profit catch up. First step here is to arrest all the profit leakage points. Business Health Checkup helps organizations identify profit leakage points. Realigning with new business realities is the next immediate step in assisting organizations evolve into a continuously adapting pathway. Eventually building that much needed resilience will what keep the organization in a growing VUCA world.
FIRESIDE PANEL DISCUSSION
THE NEXT NORMAL 2020 & BEYOND
Day 2 15:00 IST – 16:00 IST
CHANNEL EXECUTIVE AWARDS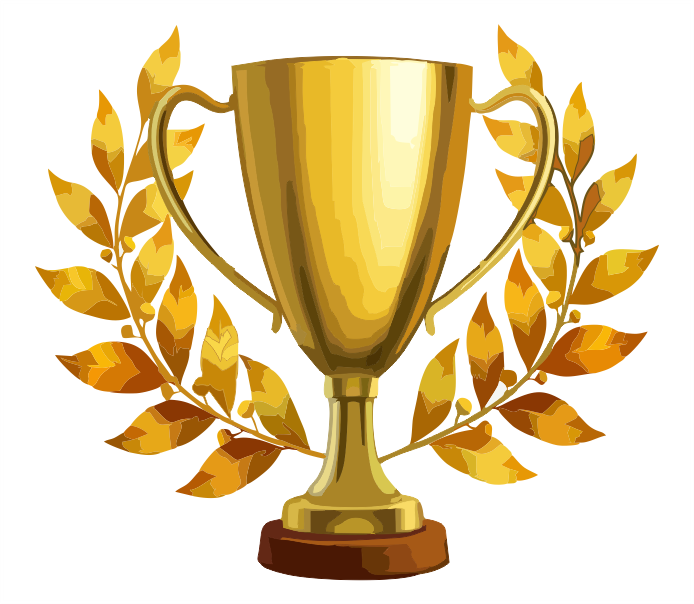 CHANNEL EXECUTIVE AWARD OF THE YEAR 2020, INDIA
GATES aims to recognize and reward exceptional executives for their years of industry leadership, commitment to the channel community and social contribution.
Please fill the Online Nomination form for consideration by the AWARDS JURY and let us know why you deserve the AWARD CHANNEL EXECUTIVE OF THE YEAR 2020
NOMINATION WILL CLOSE ON 5 DECEMBER
CHANNEL EXECUTIVE AWARD OF THE YEAR 2019
Mr. Paramjit Singh Juneja, CEO of Secant Technologies was recognized for his 20+ years of leadership in the ICT Industry in India, working in partnership with the industry's leading brands. The award also highlighted his social contributions and strong support for non-profit organizations in the area of educational advancement for underprivileged children in Punjab. He has proven that good business and good citizenship do indeed go hand-in-hand.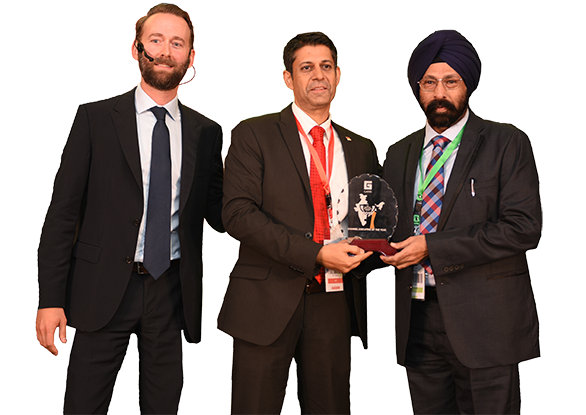 WHO SHOULD ATTEND
FOR CHANNEL
GATES provides a Platform for
Understanding market trends and insights
Introduction to new and innovative products
Business solutions, tools and enablers to achieve greater efficiency & effectiveness
Learning about new innovative business models and best practices
FOR VENDORS
GATES is a must-attend Senior Executive summit focused on the ICT and CE industry catering to those looking for opportunities to
Expand channel foot-print
Improve operational efficiencies
Grow revenue and profitability
Understanding market trends and insights
Communication Solutions

Data Center

Electronics Toys and Games

Connected Devices

Energy/Power Management
Storage Devices

Printing & Imaging Solutions

Information Security

Computers/Tablets and Accessories

Gaming Hardware and Software

Document Management
Internet of Things (IOT)

Network Equipment/ Services Providers

Software

Security and Surveillance

Display Solutions
CONFERENCE PROGRAMME & AGENDA
10:30 IST – 10:35 IST
Opening Remarks
10:40 IST – 11:00 IST
Keynote Presentation
11:00 IST – 12:00 IST
Smart Pitch (90 sec)
12:00 IST – 12:30 IST
Preparation of 1-On-1 Meetings
12:30 IST – 14:00 IST
Lunch Break
14:00 IST – 14:30 IST
Preparation of 1-On-1 Meetings
14:30 IST – 18:00 IST
1-on-1 Meetings (7 slots)
18:00 IST – 18:30 IST
GATES TRIVIA SHOWTIME
10:00 IST – 10:30 IST
Preparation of 1-On-1 Meetings
10:30 IST – 12:30 IST
1-on-1 Meetings (4 slots)
12:30 IST – 13:30 IST
Lunch Break
13:30 IST – 14:00 IST
Preparation of 1-On-1 Meetings
14:00 IST – 15:00 IST
Workshop
15:00 IST – 16:00 IST
Workshop
14:00 IST – 17:30 IST
1-on-1 Meetings (7 slots)
15:00 IST – 16:00 IST
Fireside Panel Discussion
17:30 IST – 18:00 IST
GATES TRIVIA SHOWTIME (Results)
18:00 IST – 18:30 IST
CHANNEL EXECUTIVE AWARD 2020
INVITED CHANNEL PARTNERS
120+ SENIOR CHANNEL EXECUTIVE FROM 20 CITIES
CEO/CXO
Directors
Owners
Managers
Fruitful Business Meetings
GATES TRIVIA
SHOW
TIME
SHOWTIME GATES TRIVIA
An Infotainment session where attendees will win prizes by answering a few questions that are relevant to the industry and the event.
Attractive CASH PRIZES to be WON.
WHY SHOULD ONE ATTEND
GATES provides the participants with a compelling mix of rich content based sessions, ranging from market intelligence and insights from leading researchers and subject matter experts through a mix of workshops and breakout sessions on the latest trends and topics facing the channel.
The conference offers delegates fresh insights into the Indian ICT market and showcases ideas & best practices that can help business's improve profitability. Attendees will feel energized by gaining insights that they can apply to their business when they go back.