Advantage HPE MSA Gen6
For those customers looking to deploy a SAN-based storage, HPE MSA Gen6 Hybrid Storage presents a trio of advantages.
---

Affordable acceleration to hybrid-flash storage
---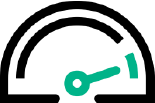 Real performance one can see and experience
---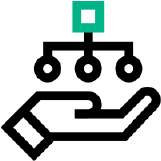 Proven simplicity in deploying and managing storage resources
Demanding SMB workloads are no more that demanding.
Choose from the Trinity
HPE MSA Gen6 lets you pick your point of entry depending on your IT needs.
---

HPE MSA 1060: The lowest cost HPE SAN storage solution
---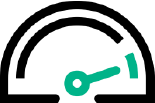 HPE MSA 2060: More than twice the performance and almost triple the capacity of MSA 1060
---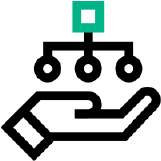 HPE MSA 2062: Combines an HPE MSA 2060 with two preinstalled 1.92 TB SSDs
While HPE MSA 1060 is ideal for users with fixed capacity and performance needs supporting smaller IT workloads, HPE MSA 2060 is for larger dynamic workloads.
And the UI is so intuitive that no manuals are needed.
Remove complexity from your storage infrastructure.